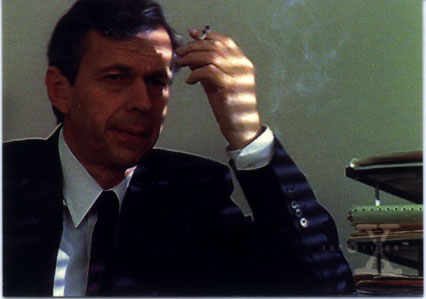 "Three can keep a secret if two are dead."
-Benjamin Franklin

How many people can really keep a secret? I mean really keep a secret. Not utter it out loud, not write about it, not bitch about it over beers, but really and truly keep it a total and utter secret, safe from the world? I think I can keep a secret. My wife claims that I keep more secrets than almost anyone she knows.

Several years ago I was shopping for a Christmas gift for my then-girlfriend. I had flown in from out of town to visit with her and her family, so I was totally without a vehicle or any form of transportation.

She had recently gotten into photography in a semi-serious way, and I wanted to buy her an SLR camera for Christmas, but I didn't have the means to get to a camera store. So I arranged with her that we would go shopping with her parents' car, and I would blindfold her a few blocks from the store, and she agreed she would keep her eyes closed (she liked surprises far more than I did) while I went shopping. It was truly a convoluted plan, and in retrospect it was doomed to failure from the start. So that morning, we were ready to head out, and I was making a verbal list of all the things she and I were going to do that day. "Go to the movies, go get a present for my brother, go for lunch with your friends, go buy your camera...." Doh. I had blurted it out, just like that. I realized immediately what I had done, and I looked at my girlfriend in horror. She just smiled and said, "I thought that's what you were getting me."

Secrets have a way of coming out, even if you've never shared them. But what about when more than one person knows that secret? How hard is it to keep? I spent some time last night looking through PsychInfo for research on the difficulty (or ease) of keeping a secret. I confess I was unsuccessful (that said, I have a hard time imagining an ethical experiment that could test how well the average person keeps a secret). Most of the literature focuses on how damaging to one's psyche keeping a family secret can be.

So let's merely think about this, and I'll pose a few more questions. Could you keep a secret about yourself? What about if that secret is one that actually affects other people? For example, what if you harbor a secret about someone who is poisoning their wife? Could you keep that a secret? Do you know ten people you could share this with that would keep a poisoning secret? What about 10,000?

At the heart of most denialism is the need for there to be a conspiracy. For example, if mercury does in fact cause autism, tens of thousands of scientists would have to know this and be keeping it secret. Robert F. Kennedy Jr. claims that the CDC and the pharmaceutical industry have conspired to keep the dangers of mercury a secret. They would have to be complicit in a scheme to poison millions of children.

So how is it exactly that one gathers together a football stadium worth of people, reveal to them a secret that is so grotesque as that of poisoning millions of children, and then demand that they all keep it a secret?