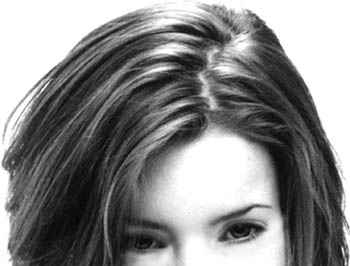 Now that I have your attention...

I have a sneaking suspicion that if protecting your daughter from cervical cancer isn't sufficient reason for getting the Gardasil vaccine, then protecting your daughter (or son) from throat cancer won't change your mind:
The same virus that causes cervical cancer is the principal cause of throat cancer, according to a new study.

The research also suggests that unprotected oral sex is a major reason people are contracting throat cancer - not just smoking and excessive alcohol consumption, as previously believed.

"It's the human papillomavirus that drives the cancer," said Maura Gillison, assistant professor of oncology and epidemiology at Johns Hopkins University in Baltimore, Md., and lead author of the study.

She said the more oral-sex partners a person has, the greater the risk of contracting oral cancers (located in the tonsils, back of the tongue and throat). The good news is that the risk remains low over all.

"People should be reassured that oropharyngeal cancer is relatively uncommon, and the overwhelming majority of people with an oral HPV infection probably will not get throat cancer," Dr. Gillison said.

A new vaccine protects against infection by several strains of HPV, including the one associated with oral cancer, HPV-16. However, Dr. Gillison said it has not been specifically tested for its effectiveness against oral cancer.
As an interesting aside, I wonder why this has been picked up by 2 major Canadian news media outlets, and no major American news outlets (as of May 10 at 4:30, ET).